JISA Trading Service between USA and JAPAN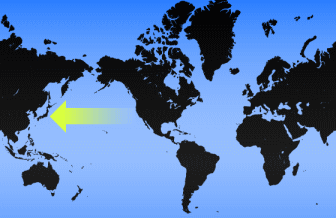 Founded in 1998, JISA Trading Company is an international wholesale, retail, and sourcing agent based in the United States. Through a decade's business experience, we have gained extensive knowledge in all aspects of international trade, especially between Japan and the United States. Primarily we're a middleman between sellers and buyers, we help buyers to find suppliers and products, and we help sellers in marketing and advertising. If you want to sell your products in Japan, U.S., or China, or if you are looking for suppliers in these countries, we are here to assist you.
Our Service
Marketing, advertising, and translating.
Product searching and product inquiries.
Negotiating prices.
Placing orders.
Domestic and international shipping.
Products that are within our service range include: sporting goods, clothing and shoes, toys, electronics, health supplements, auto parts, etc.
If you are interested in selling your products to consumers in Japan:
We have been in the middleman business for over a decade. Japanese consumers have an insatiable appetite for U.S. name brands. However, even though they could order directly from the U.S. websites, Japanese consumers often prefer going through a middleman that they can comfortably communicate with. Therefore, our middleman services are extremely important to them. So if you have products to sell to Japan, establish the following banner link on your website, so that the Japanese customers will contact us. This service is free to you the seller, since the buyer will be charged commission fees.
Link to our website
Banner Type
HTML Code
Text
Japanese Customer Assistant JISA
<A href="https://www.jisa.com/" target="_blank">Japanese Customer Assistant JISA</A>
88x31
Picture
<A href="https://www.jisa.com/" target="_blank"><IMG src="https://www.jisa.com/banner/88x31.gif" width="88" height="31" border="0" alt="Japanese Customer Assistant JISA"></A>
96x36
Picture
<A href="https://www.jisa.com/" target="_blank"><IMG src="https://www.jisa.com/banner/96x36.gif" width="96" height="36" border="0" alt="Japanese Customer Assistant JISA"></A>
The following goods are in high demand among our clients: toys, GPS, electronics, kitchen appliances, shoes and clothing, musical instruments, computer and parts, cameras, game software, motorcycle parts, head lights and other auto parts, sports goods, sports clothing and shoes.
If you want to make purchase from Japan:
Our Tokyo branch will be your invaluable sourcing agent. Our staff members are native Japanese and have been in wholesale / retail business for years. We know how to locate the most inexpensive and reliable wholesalers and suppliers and we can negotiate deals for you. Items that we helped purchasing include: arts and crafts, video games, etc.
If you're looking for manufacturers or suppliers in China:
China is big! But don't worry. We have branches in Guangzhou, Chengdu, and in Shanghai, three most developed business centers in the nation. We have help clients locating suppliers in shoes, clothing, toys, packaging supplies, electronics, telecommunicating devices, ethnic jewelries, etc. Here are some examples of merchandise each location specializes in:
Chengdu: Fashions shoes and boots, ethnic arts and crafts, jewelries and costumes, silk products, dry goods,
Guangzhou: Musical instruments, clocks and watches, theatre, stage supplies, computer parts…
Shanghai: Telecommunicating supplies. Our agents over there are experts in the business and have extensive network in the market.
About Us
Originally, we provided middleman services to clients in Japan who purchased products from the United States. Over the years we have established a good reputation and have earned the trust of our clients, so our business has been expanding, even in the middle of the global economic downturn. Today, we also provide sourcing services in the U.S., Japan, and China. We have agents in Tokyo, Japan, and we also have agents in Guangzhou, Shanghai, and Chengdu, China.
JISA Trading Service
PO Box 26203 Los Angeles, CA 90026 USA
phone (626)943-7558
fax (626)943-7534
mid2jpn@jisa.com